Asharam ji Bapu , a distinguished spiritual leader from India, is presently lodged in the Jodhpur jail, because of false allegations made by the daughter of an ashram inmate. This ashram inmate was working as an administrator. The motive behind hatching this sinister plan was  to usurp the entire property of Asharam Bapu.
As a part of this plan, the conspirators (which includes the ashram management and an inner circle of disciples) had identified couple of girls living in the ashram, hailing from financially weaker families. These girls agreed to make false allegations against Asharam Bapu, his wife and daughter. The intention behind including the family members in the complaint was to ensure that eventually no family members of Asharam Bapu remain onboard, as trustees. This would grant the conspirators unfettered access and control of the entire property and deal in the way they wanted to.
The false allegations in the  Ahmedabad case were made back in 2013.The complainant had alleged that she had faced assault 12 years back. It is pertinent to note that there is no CCTV footage or forensic evidence in support for these allegations.
The conspirators have ensured that no loose ends are left. In the list of accused, they have included the names of Asharam Bapu along with family members ( wife, son and daughter). As per the governing laws, persons who have criminal proceedings against them cannot continue as a member of Asharamji Bapu Trust. As on date, this Trust is worth more than 1000 crores. It is being handled by the conspirators who are actually imposters disguised as disciples. Their sole mission is to takeover the wealth of Asharam Bapu, whilst destroying Bapu ji and his family
This 1000 crore worth properties include 426 ashrams established across India. The land belonging to these ashrams were either purchased or received in the form of donation. Asharam Bapu had been giving Satsang ( spiritual discourses ) for over 50 years. He has been lodged in the prison since last 10 years. The land prices have rocketed since last 60 years. Ahmedabad ashram is spread over 10 acres. It is located on the banks of Sabarmati river and just 10 minutes away from Narendra Modi stadium. The location is prime and therefore the land rates have soared up. Not only the ashrams located in metropolitan cities, but also the ashrams located in other towns and smaller cities have increased. Flats are being constructed on the ashram land at Haridwar, Rishikesh , Saharanpur. This is also generating additional revenue.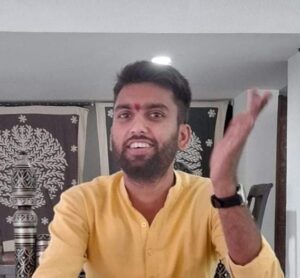 Apart from this, for the benefit of the devotees and giving employment to the underprivileged, Asharamji Bapu had initiated preparation of organic cow products, organic incense sticks- dhoop battis, spiritual literature, Satsang CDs, Ayurvedic medicines in the Ashram. Now, this inner circle of scamsters disguised as disciples have assumed entire control of this whole business. This is the same cluster of disciples who are handling the legal matters as well. They are solely responsible for mishandling and willfully ruining the Jodhpur case, due to which Bapuji was sentenced to life imprisonment. Bapuji has himself admitted in his 313 statement that he has been framed and some close disciples are behind this conspiracy. The Ahmedabad case verdict will be out anytime in January or February 2023.
The outcome of the Ahmedabad case has already been determined. Bapuji will be convicted again. This self – realised humanitarian saint, who is the epitome of knowledge will be put behind the bars again. The dubious conspirators are solely responsible for this situation. They will however conveniently shift the blame on Judiciary, Police and politicians.. From the last 10 years, Bapuji has not been granted bail even for a single day.   An ongoing campaign against Politicians and judiciary by these so called Disciples has been run by management to fool the followers of Asharam ji Bapu They are spreading lies and giving false hopes to the devotees in Ahmedabad by announcing that Bapuji will be coming soon. The conspirators have been continuously using such gimmicks to trick the devotees. Only time will tell whether his devotees continue to get manipulated by the ashram conspirators or will they undertake actual efforts for bringing relief to Bapuji.