Ahmedabad, November 2021 : Tanvi Rahtod being born and raised in Mumbai city  fondly know as  'land of dreams' and having 'magnetic' characteristics have sealed it by living her 'dream and passion' now in Ahmedabad . She strode in the field of modeling   and pageant with just belief and will power in her kitty. She is all decked up to represent India at Mrs. Universe 2021 (to be held in Seoul, South Korea), after living a lucid dream of having celebrated titles, Mrs. Talented India 2018,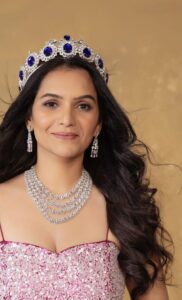 Glamour and lifestyle awardee 2019 and Mrs. Indian Ocean 2021 in her name. Now she's been trained by renowned coach Dr.Rita Gangwani & Ms.Shaveta Athwal. She swallows the thought that 'Dreams have no bar'  so after having spent 36 years of her life and being a mother to 4 year old girl, she follows and flourishes her dream. She has also performed 200+ stage shows across the globe .
Talking about the upcoming pageant she added that, I always took part in any pageant with motto of my life that defines, 'Be Confident, Be Strong, Be YOU' She added that, That  platform was to promote all married women, so that even after marriage, the women are able to showcase their skills and talents and live their dreams. Not only from India, a lot of women from outside India also participated in our event. And I was happy to part of that event.  Now I will also represent India in international pageant at South Korea.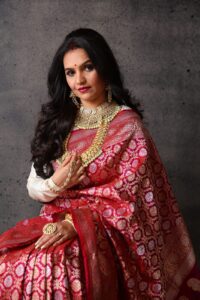 In her journey, her family (both set of parents and husband) are spine but heart is her daughter, who teaches her to adorn slap and clap of life. This makes her perspective towards life stronger that it is too short to dwell on things and miss on every learning and celebrating moments.
Her demean our is self effacing, gracious, polite yet multi-threaded. She being   a classical dancer & a folk dancer has performed for over 200+ stage shows across the globe. She is the Shahgird of Padmabhushan Kumudini lakhia & Pandita Uma Dogra with respect to Classical Dance. She is a core dancer of Gracy Singh troupe & Smt. Anila sunder troupe. She did post master in management.
Mrs. Rathod is front face of many elated brands like Suta Bombay,PRamesh, Salt Swimwear, Pilgram, coolberg, Dot & Key , Dipali Shah couture, Godrej, Organic harvest , Annu's creation , Nat Habit , Mommy, Pure , Mattel,Super Bottom to name few. Having grasp on 4 languages (Hindi, Gujarati, Marathi and English), she has worked  with Daily Soaps like Shree Krishna (Ramanand Sagar's). Dev-o -ke Dev Mahadev, entertainingly passing knowledge to millions. She has also worked with few music videos. Tanvi is and will be working for Breast Cancer Awareness duties  and helping w         omen for domestic violence, not forgetting her social responsibilities.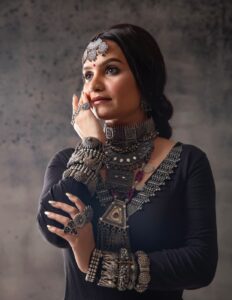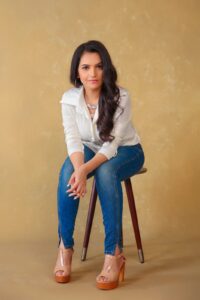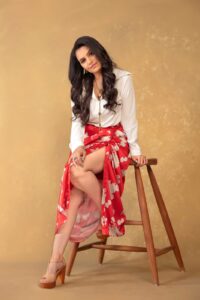 She has dreamt with her open eyes to form an organization which grooms, educates, trains and coaches underprivileged for pageant and life with no cost included. Secret and important building block of her life is loyalty while performing her duties at any stage and spehere of life.