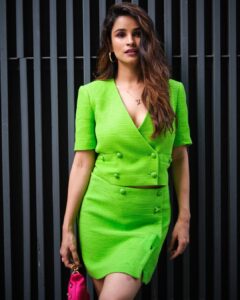 COLORS is ready to bring back with the action-packed new season of Khatron Ke Khiladi and it is going to be bigger and better than ever before. All the action is set to unfold soon and as the demigod of action, Rohit Shetty and daredevil contestants are set to head to Cape Town for the new adventure. To make the season a thrilling one, an eclectic mix of contestants will put aside their deepest fears and perform some exceptional stunts.
Rubina Dilaik, Rajiv Adatia, Chetna Pande, Shivangi Joshi, Sriti Jha, Tushar Kalia and Erika Packard are all set to be the part of Khatron Ke Khiladi 12.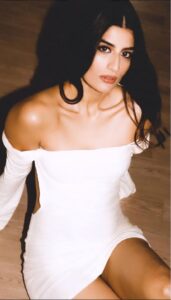 After lifting Bigg Boss 14's trophy Rubina Dilaik proved to be a headstrong personality and now the boss lady will dare to challenge her deadliest fears this season.  Embarking on this journey, Rubina Dilaik said, "I have endured many obstacles in life that have made me stronger, and I am very motivated and excited to be on 'Khatron Ke Khiladi'. I am confident that with Rohit Shetty sir's guidance, I will be able to achieve more than I have set for myself. Much love to all my fans and I want them to support me in this new endeavour."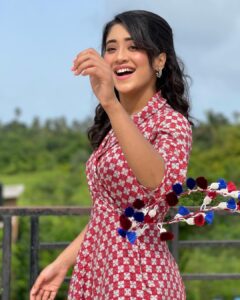 Popular actor Chetna Pande who has been a part of reality shows in the past will now have to conquer her fears and survive the gruesome stunts in this season of 'Khatron Ke Khiladi.' Talking about the show, Chetna Pande said, "I've been a part of reality shows before, but Khatron Ke Khiladi is unlike any other show. The show truly tests one's determination and willpower. I am all set to go an extra mile to make a mark in this unexplored territory."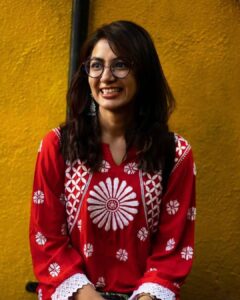 Rajiv Adatia, who previously appeared on COLORS' Bigg Boss, has been a fan favourite for his candid demeanour and is all set to become a part of this year's action-packed journey of 'Khatron Ke Khiladi' Rajiv Adatia shared, "I think of myself as a strong competitor and participating in Khatron Ke Khiladi is something that I always wanted to do. I am so happy to be a part of the show since I believe it's once in a lifetime opportunity. It is a true test of your mental and physical strength, and I am all geared up to put my skills to test."
Joining the fearless khiladis this season will be Shivangi Joshi, talking about the show she said, "Khatron Ke Khiladi is going to be my first ever reality show and I am extremely excited for it. The show will be a good platform to overcome my fears and test my abilities. I am looking forward to meeting Rohit Shetty sir. I am sure he will bring alot of motivation to me"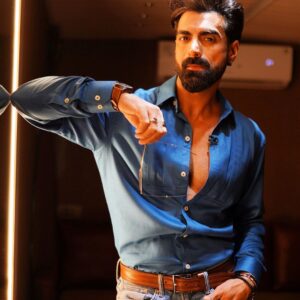 After ruling the audience's hearts with her impactful and affable characters for several years, Sriti Jha, joins 'Khatron Ke Khiladi'. Talking about the show, she said, "I am absolutely petrified of doing Khatron Ke Khiladi 12 but it's a decision I've made. I do not play well with danger. In situations that require me to choose a 'fight or flight', I always chose flight. This decision is extremely contradictory to my personality, but I am extremely excited to surprise even myself if not anyone else. I am expecting it to be a fun decision overall."
Ace choreographer Tushar Kalia is now confirmed to be a part of the show. Talking about his entry in the show, Tushar Kalia said, "Performing action and stunts has always been on my list and participating in Khatron Ke Khiladi is a step in that direction. My interest in exploring newer adventures will come in handy during this journey and I'm looking forward to it under Rohit sir's guidance".
Popular model and actor Actor Erika Packard will be seen making her entry in the show. Talking about her entry in the show, Erika Packard shares, "I always wanted to test my capabilities and conquer my fears. I am glad that I am going to be part of a cult show like 'Khatron Ke Khiladi', which will not only help me emerge physically stronger but also test the limits of my mental strength."
Khtron Ke Khiladi will air soon on COLORS