A pioneer in quintessential flavours and high-quality artisanal ice creams, 'Naturals' is ecstatic to announce the launch of a new outlet in the city of Vadodara. Established in 1984 by Mr.RS Kamath, this all-time-favourite ice cream brand is elated to entice the dessert and ice-cream lovers in the cultural capital of Gujarat with its authentic yet innovative flavours.
Over the past 38 years, the brand'sdelightful offerings have entrenched a loyal consumer base owing to its one-of-a-kind flavours like Tender Coconut, Kala Jamun and Muskmelon to name a few. Currently present in over 35 cities across 140 plus outlets, Naturals is ecstatic to launch a new outlet in Vadodara with an aim to be a go-to destination for the sweet tooths of city..
This span-new venture marks another beginning of the most sought-after ice cream brand in the second-largest urban agglomeration in the state of Gujarat. Known for crafting artisanal ice creams using just 3 ingredients – Seasonal Fruits, Milk and Sugar, Naturals is betting big on its offerings, through this launch. Relished by people of all ages and kinds, Naturals ice cream is certainly a desired brand with a pleasant history of positive reviews owing to its innovative flavours andalluring offers.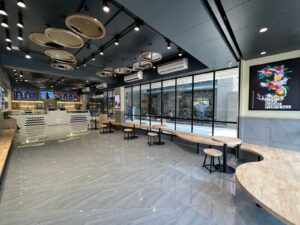 "We're expanding our reach in the state that is known for its love for ice creams and desserts with Naturals new outlet in Vadodara with a bi-fold approach. We had successfully launched our first store in Surat in 2021. We similarly are aiming to familiarize more people with the iconic brand as well as satisfy the cravings of those who're looking for a top-tier ice cream brand in the city of Vadodara. We're optimistic that this thrilling launch will rapturethe city dwellers hearts.", says Siddhant Kamath, Director, Natural Ice Cream.