What happens when the sacred vows of marriage are broken on the very day they are taken? Premised on this plight, COLORS is all set to bring a spellbinding love story titled "Agnisakshi… Ek Samjhauta" that begins with the ending of a marriage. The show follows the journey of Satvik Bhosle and Jeevika Rane, played by Aashey Mishra and Shivika Pathak respectively who unexpectedly cross paths and get entangled in a relationship of compromise. Versatile actor Aashey Mishra and debutant Shivika Patak are all excited to be part of the show themed on the aftermath of a marriage that has an expiry date.
Thrilled about the show, Aashey Mishra said, ""I am overjoyed to join hands with COLORS, a channel that has always been at the forefront of delivering engaging content. One such is the unusual story 'Agnisakshi… Ek Samjhauta' and I couldn't have asked for a better debut. I am essaying the character Satvik Bhosle who has a prismatic personality, a wizard in the line of business, a succeeder in life and an absolute family man. I am looking forward to this new journey and hope the viewers embrace me in this role."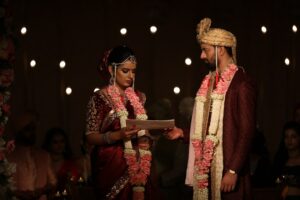 Talking about her debut, Shivika Pathak said, "I am a strong believer in destiny, and that being the core aspect of my debut show makes me feel blessed. Essaying the role of Jeevika is a dream debut for me. She is chirpy, full of life, and has faith in the old-fashioned notions of love. The show has an intriguing storyline and I'm confident the viewers will be hooked. It feels wonderful to be collaborating with one of the most successful channels COLORS."
Stay tuned for more updates on COLORS!