Ahmedabad is the biggest market when it comes to Travel and Tourism sector. Many State Tourism Boards, International Tourism Organizations, Hoteliers, Travel Agents & Tour Organizers actively target travellers from Gujarat, as it is one of the most important potential markets of India. The B2B & B2C Travel and Tourism Exhibition & Conclave is going to held on 26th to 28th ,2023 at  Gujarat University Convention Centre, Ahmedabad. The timing will be 11.00am to 7.00pm.
With a primary focus on Tourism Sector in 2023 and beyond,the travel and tourism industry, festivals/ summer vacations, we bring the unique experience of specially prepared Travel, Tour & holiday packages, and good bargains deals from leading Hotels, Resorts, Travel agents, Tour Operators from PAN India for the people of Ahmedabad.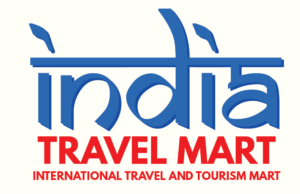 For the next three days, ITM will serve as a platform to travel in Ahmedabad and is expected to attract Travel Agents, Tour Operators from Gujarat and nearby cities along with the general public of the city.
The opening hours for Exhibition onThursday, 26th January &Friday, January 27th, 2023 will be from 11.00 AM to 7.00 PM . The last day on Saturday 28thth, January, 2023  from 11.00 AM to 5.00 PM at Gujarat Univerisity Convention Centre, Helmet Circle, Ahmedabad.