The decision of much awaited Asharam ji Bapu's Ahemdabad Trial which was going to come in November 2022 seems to be delayed for January 20, 2023.
In this trial,Asharam Bapu along with his wife and daughter is named as culprit.  According to advocate in case, a conviction is inevitable. Case papers obtained by  also goes to show imminent conviction.
It seems Asharamji Bapu is going to be sentenced once again along with his family on 20th January.At one point Prosecutor herself wanted to remove charges but has been forced to continue to press charges. Who is forcing her to bring case against him is the most intriguing? And the answer lies with Asharamji Bapu's multi million  trust.  Asharamji Bapu's Trust which is currently valued at  thousands of crores is the main cause of false allegations appearing against him.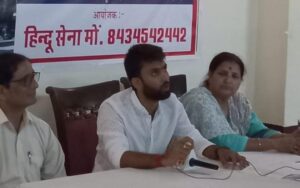 Asharamji Bapus trust in its golden days was one of the richest in the country, even now trust value at several hundred of millions. It is believed by Bapujis followers that Trustee of management conspired to send Bapu behind the bars so they can enjoy the wealth. Asharam ji Bapu has never been part of trust  however to protect any future inheritance claims, management has planned to send his wife and daughter to jail too.
The  case has been contested by Asharam Bapu's management team, it is the same team which also represented his trial in Jodhpur to obtain a conviction of Life sentence till death. Asharamji Bapu's followers claimed that case was not represented properly in court room.
In such a situation, it is believed that management will play again and now his wife and daughter will be heading to jail too.
Bam bam Thakur
National Secretary
Hindu sena