As 10th and 12th graders in the country prepare to write their board exams in an offline mode for the first time after two years of online and hybrid assessment, stress levels among the young have spiraled.  Educationist and founder of the TreeHouse chain of schools, Rajesh Bhatia believes the best strategy to deal with examination stress is to study smarter, not harder. He says, "Much of the stress that students are experiencing today can be attributed to the two years of online studies, changes in lifestyle patterns, and other academic challenges. This is why preparation methods must be systematic to save time and energy. Passive reading and rote learning for instance do not amount to actively engaging with your syllabus."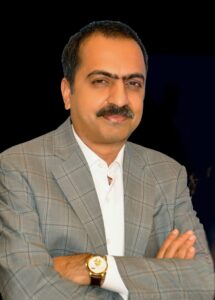 To study smarter, students must have a macro view of the syllabus says Bhatia and adds, "Allocate time to subjects according to their difficulty level and examination schedule, create your own questionnaires and quizzes, learn about concept maps and diagrams to break down  ideas  in a simple manner and do not sacrifice intense focus for scattered multitasking."
Apart from aiming for academic excellence, he underscores the importance of mental and physical health and says, "Don't compromise on sleep, food, and exercise during exams because stress takes a toll on the mind and body and will have an adverse effect on your performance. A  2019 study by the Massachusetts Institute of Technology, clearly states that a  sleep of seven hours will help students in their pursuit of good grades. A nutritious and healthy diet also bolsters cognitive and intellectual capacity. Stay hydrated and eat small, healthy meals throughout the day."
He also endorses yoga breaks and breathing exercises to enhance concentration and recommends creating a designated, quiet space to study undisturbed, taking breaks to listen to music, going for a walk, and de-stressing with a favorite hobby.
Stress management is also important while attempting exams Bhatia says and adds, "After receiving the question paper, read it thoroughly and allocate time properly to answers according to their difficulty level before you start writing. Analyzing the question papers after the exams are over will only trigger stress so refrain from obsessing about every small error you may have made. Instead, clear your head and focus on the next exam."
He also urges parents and teachers to not add to the stress levels of students and offer them whatever academic help or psychological support they may need during this challenging time. "Most importantly, a success mindset is important to sail through not just examinations but just about any challenge in life," he concludes.