COLORS' immensely loved and highly successful social drama 'Molkki' is all set to return with its second season 'Molkki – Rishton Ki Agnipariksha'. Premised on the hardships of a woman defying patriarchal norms and societal barriers, the upcoming show depicts Bhoomi's journey, who wants to lead an artist's life, but is compelled to marry a Thakur under the archaic practice of molkki (buying brides). How does one live life on their terms when a social evil festers? Produced by Balaji Telefilms, 'Molkki – Rishton Ki Agnipariksha' brings the answer wrapped in an inspiring tale. Marking the television debut of popular social media influencer Vidhi Yadav (essaying the role of Bhoomi) and starring Ashish Kapoor (in the role of a Thakur named Suraj Singh), the second season will premiere on COLORS soon.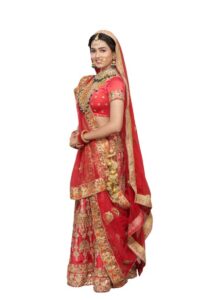 Talking about her television debut, Vidhi Yadav says "I am thrilled to be a part of the journey of 'Molkki – Rishton Ki Agnipariksha', which brings to light the relevant and pressing issue of buying a bride. The first season of 'Molkki' was path-breaking and I am honored to take forward Bhoomi's journey in the second season. She is a simple and ambitious girl from Warikabad who wears her heart on her sleeves. I am grateful for the opportunity to work with Balaji Telefilms and COLORS and can't wait to bring this powerful story to audiences."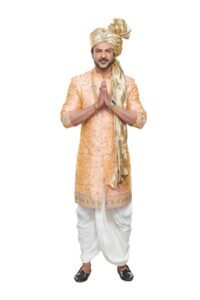 Excited about essaying the role of Suraj Singh, Ashish Kapoor says, "It is a wonderful opportunity to be part of the second installment of 'Molkki', a show that enjoyed a successful run in its first season. I am thrilled to essay the role of Suraj Singh, a nobleman who lives by his principles and cares about the welfare of the underprivileged. What makes this show special for me is its depiction of the tradition of buying a bride, while highlighting the strength of those who fight against it. I am eager to bring Suraj's story to life on the screen and hope audience will shower us with their love and support."
Vidhi Yadav and Ashish Kapoor are joined by actors Vivan Mudgal, Shahab Khan, Ankit Vyas, Piyali Munshi, and Bhavya Sachdeva amongst others.
Stay tuned to COLORS for more updates.